About us
For over 18 years our company has been in the business, equipped with an interdisciplinary team of professionals. Through sustainable management, at Lince, we specialize in the manufacturing, marketing and distribution of alternative raw materials generated by different companies in the agro-industrial sector.
We offer comprehensive and effective solutions to agro-industries through the recollection of those co-products which are suitable for animal consumption.
We guarantee our clients in the livestock sector the provision of high-quality consumables for animal nutrition, by ensuring the on-time delivery of the products.
Our Mission
We are a family-owned business from the hinterland of our country, devoted to offering comprehensive and effective solutions by finding suitable destinations to agro-industrial co-products. We ensure that the goods are in stable quality parameters so that they may be considered a valid alternative to enhance livestock diet by both, livestock producers and dairy farmers. With such purpose in mind, we have developed strategic alliances that increase the added value of the supply chain, we have built a strong team of professionals with a high level of human capital and we have implemented socially responsible management.
Our Vision
To become a leading company in the business, taking up the challenge of continuous integration and upgrading. Underneath lies an entrepreneurial spirit oriented to the expansion to new businesses and markets. Since our early days, we are committed to tread along the path of excellence.
ISO 9001 Certification
All productive processes at our Headquarters meet high-quality standards, providing efficient and responsible service.
Scope: supply, marketing and distribution management of liquid, wet and dry co-products for animal nutrition.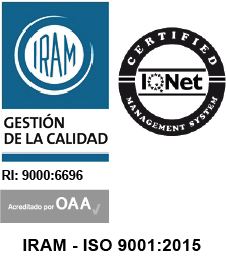 Our principles
To support fair trade policies
To promote greater environmental awareness.
To collaborate in the development of new creative ideas.
Our values
As a company, we make what is right from beginning to end, at all times. Exceeding the expectations of our clients and all parties involved is one of our primary objectives, and we accomplish so by satisfying their requirements and by actively participating in the continuous improvement of all different processes.
We take pride in keeping a fluent communication with both our allies and our customers in every business relationship as a trademark that identifies us as a company and sets us apart from others, and guarantee the fulfillment of all commitments.
Our company is fully committed all along the entire value chain: to our allies, to our partners and to our customers. Day by day, we strive to ensure the provision of the merchandise all year round.
We are responsible and professional in our dealings with all customers and business partners. We are honest, transparent and clear in our agreements with both allied suppliers and customers. Our top priority is business ethics.
We have endowed our company with a dynamic and nimble organization, flexible enough to adapt to changes.
Our team
We have put together a fine team of proactive professionals devoted to providing outstanding service: agricultural engineers, nutritionists, accountants and vets.