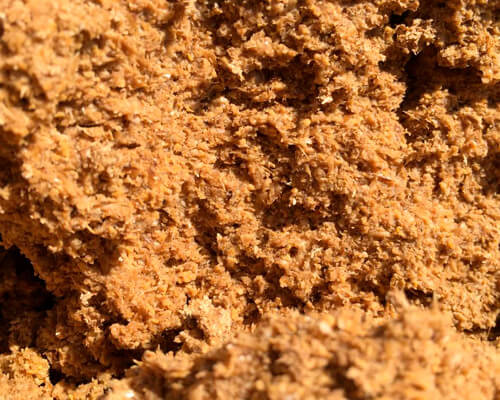 Composition and Nutritional Facts
DM%
25 - 29
ME (mcal/kgMS)
2,6 - 2,8
CP (% DM)
25 - 28
NDF %
43
ADF %
17
CRUDE FIBER (% MD)
15
TOTAL FATS (% MD)
2 - 2,5
ASHES (% MD)
4
DIGESTIBILITY %
69 - 73
The above are simply dietary reference values; they do not express the actual values of specific shipments.
This co-product is spawned from the fermentation of barley grains. It is rich in proteins, fibers, carbohydrates and minerals.
Wet Malt is rich in fibers, proteins and energy, which makes it an ideal constituent in the design of cattle feed plans.
Wet Malt is sold in bulk. It is supplied by means of tipper trucks with a bank-bed which opens to the rear of about 28 tons in average.
Because this is a wet product, it is recommended that it is kept in holding-cells with concrete floors, provided the product is to be consumed within the following 10 to 15 days after its delivery. In the case of a longer storage, it is recommended that the product is bagged in Silo Bags, service which we do provide ourselves at Lince.