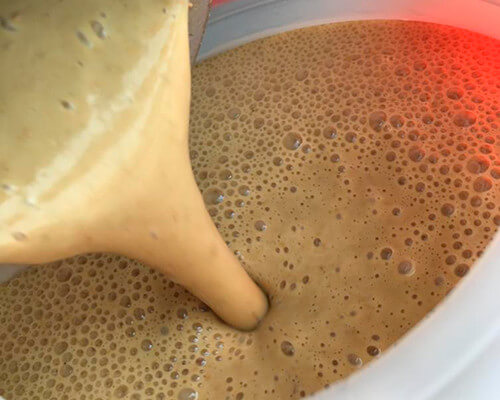 Composition and Nutritional Facts
DM%
12 - 15
ME (mcal/kgMS)
3,4
CP (% DM)
40 - 45
NDF %
7
CRUDE FIBER (% DM)
3
TOTAL FATS (% DM)
2
DIGESTIBILITY %
90
The above are simply dietary reference values; they do not express the actual values of specific shipments.
This co-product is spawned from the fermentation processes in the brewing industry. It is a creamy fluid identified by its characteristic smell and light color.
Brewer´s Yeast is rich in proteins and energy, which makes it an ideal constituent in the design of cattle feed plans.
Brewer´s Yeast is sold as liquid in bulk.
Holding-tanks are required.