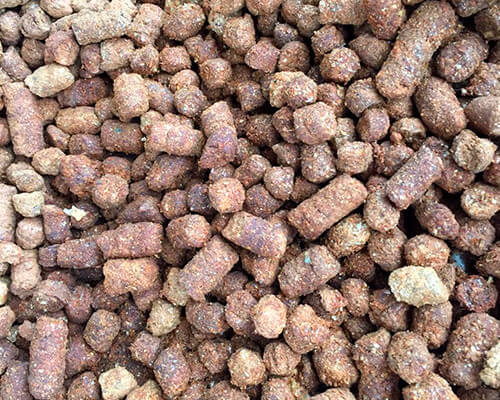 Composition and Nutritional Facts
DM%
88 - 92
ME (mcal/kgMS)
2,9 - 3,1
CP (% DM)
21 - 25
NDF %
40
ADF %
14
CRUDE FIBER (% DM)
8
TOTAL FATS (% DM)
2,5 - 3
ASHES (% DM)
7
DIGESTIBILITY %
80 - 85
The above are simply dietary reference values; they do not express the actual values of specific shipments.
This co-product is obtained in the production of syrups and cornstarch.
Corn Gluten Feed Pellets are rich in proteins and energy, which makes them an ideal constituent in the design of cattle feed plans.
Corn Gluten Feed Pellets are sold in bulk, in the form of peels or pellets.
It is recommended that Corn Gluten Feed Pellets are unloaded in storage silos or holding-cells with concrete floors, in a dry place, kept away from moisture.